Marc Anthony George is a highly skilled and accomplished freelance fashion magazine editor and commercial stylist, specializing in driving luxury sales, merchandising, and fashion design. With a wealth of experience and expertise, Marc Anthony possesses advanced proficiency in various software programs and possesses extensive knowledge of garment design sewing, tailoring and altering many fabric types. In their current role as a fashion stylist at Art Department Agency, Marc Anthony excels in effectively communicating with showrooms, developing captivating mood boards, and skillfully managing wardrobe budgets for both fashion publications and commercial productions. Their impressive client portfolio includes renowned names such as Estée Lauder, Saks, Vogue.com, GQ Style, De-pop Spotify, Amazon, and Zappos. Marc Anthony's professional journey also encompasses valuable experience as a fashion market assistant for the esteemed celebrity stylist Karen Clarkson. Additionally, they have demonstrated their commitment and dedication by serving as an assistant fashion stylist to Christopher Campbell for a remarkable five years. Notably, Marc Anthony has also honed their customer service skills through roles such as Shop Supervisor with The Standard Hotels in New York and as a stylist at Tracy Reese's Flagship Store in New York. Marc Anthony's educational background further solidifies their expertise in the fashion industry. They hold an AA degree in Fashion Design from The Fashion Institute of Technology.
With a proven track record of excellence and a comprehensive skill set, Marc Anthony George is a true professional who consistently delivers exceptional results in the world of fashion.
​
Freelance Fashion Stylist, Art Department Agency, New York, NY. Feb 2021 - Present
Communicate with showrooms to obtain apparel for fashion publications, music videos, and commercial productions.

Develop mood boards and trend reports to effectively communicate concepts with photographers, directors, editors, and producers.

Explore options at local boutiques and international designers to present to teams and effectively.

Manage wardrobe budget to create best possible options to present to marketing teams.

Prepare and tailor clothing during allocated fitting time for photo and video shoots.

Notable clients: Estée Lauder, Saks, GQ Style, Spotify, Amazon, and Zappos.
Fashion Market Assistant, Karen Clarkson, Celebrity Stylist, New York, NY. Oct 2018 - Nov 2019
Attend market appointments at showrooms and stores to gather pulls.

Direct fittings for talent attending music video, red carpet events, and performances.

Handle international shipments and coordinate pick-up and return of press clothing samples.

Notable Clients: Nike, Christina Aguilera, and Rita Ora.
Shop Supervisor, The Standard Hotel, New York, NY. Jan 2018 - Nov 2018
Oversee the cleanliness of the store and manage product inventory.

Ensure proper POS operations while maintaining store emails and customer calls.

Assemble e-commerce platform handling order fulfillment and shipping processes.

Ensure guests receive prompt, professional attention and are greeted and engaged in conversation.

Offer insights into range of artwork, home goods, and beauty products.
Fashion Assistant, Christopher Campbell, Fashion Editor, New York, NY. Feb 2013 - Aug 2017
Organize and sort inventory of pulled clothing and accessories.

Handle all sample requests, and follow up emails.

Manage safe-keeping and clothing and accessories.

Travel to photoshoots to ensure safe keeping of products loaned for productions.

Notable Clients: CBS, Vogue, Robb Report, Hudson's Bay.
Stylist, Tracy Reese, New York, NY. Aug 2011 - Sep 2012
Maintain relationships with clients handling personal shopping tasks and store events.

Style and recommend wardrobe options to women based on occasion.

Merchandise store inventory and create visual displays according to brand direction.

Coordinate with team members to build sales strategies to meet goals.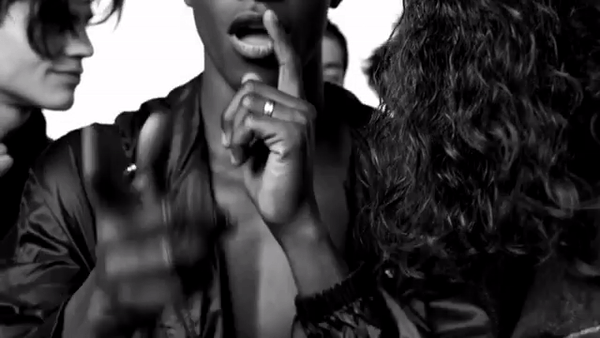 1/1